Texas Driver Education Only $69.99
This online driver's ed course is fully approved by the Texas Department of Licensing & Regulation (TDLR License# C2588). This course uses the block method, which means you must complete the entire 32 hour course online before applying for your learner's permit and enrolling with a licensed driving school.
REGISTER
Offered in partnership with DriverEdToGo.com (License #C2588)
Over 4 Million Graduated Students
Driver Ed Designed With You In Mind
When teens are first learning to drive, they are highly receptive to important messages about the dangers of unsafe driving and driving while intoxicated. That is why it is so important for parents to get involved at this initial stage to ensure proper and thorough education to help set ground rules and instill good driving habits, as their teen takes on the responsibility of operating a motor vehicle.
Get your Texas Learner's Permit
Get your Texas Drivers License
Replace the need to sit in a classroom, with an easy to follow virtual course.
Advanced Coaching beyond Driver's Education
Review on a phone, tablet, laptop, or desktop.
Texas Online Driver Education and Online Driver Ed Courses
If you are looking for Texas Online Drivers Education, you do not need to go any further than DriverEdToGo.com. This is a 100% online course and is also the most popular one in Texas. You will get to learn all the things you need to know to secure your Texas DMV learner's permit.
The course is offered in multiple settings
Same day certification
Audio narration facilities so that you can hear the lectures aloud
Help lower insurance rates
Guaranteed satisfaction. Pay only if you continue through the course!
24/7 technical and customer support
Texas Licensing Procedures
If you want to start driving at a young age, your first license in Texas should be a Texas learner's permit. Teen drivers will need to follow through a Texas Driver License Program designed specifically for them. However, there are a few things you need to do to ensure that you qualify for the program and can get your license without a hitch. Let's see how.
The Texas Learner's Permit or Texas Instruction Permit
Once you have turned 15, you can apply for this permit. The following are the things you will need when you are applying:
Proof of Social Security number
Valid identification
Proof of high school attendance and current enrollment
Proof that you have completed a driver safety course
Once you have all these things handy, you just need to turn up at your local Driving License Office and submit your application. Make sure you take your guardian along. Once the application is submitted, the applicant will need to take a written exam and a vision test. If he can clear them, then voila! He is now the proud holder of his Texas Instruction Permit. The permit will remain valid one year from your next birthday. However, keep in mind that you will have to practice with your guardian, parent, an instructor, or a driver who must be no younger than 21 years and should have at least one year of driving experience.
Now once you have held your permit successfully for 180 days, you will be eligible to apply for your Texas Provisional License.
The Texas Intermediate License or Texas Provisional License
You are eligible to apply for the Intermediate License once you have:
Completed a driving training course (combining both on-the -road as well as classroom training) approved by Texas Driving License Office.
Held your permit for six months.
If you meet the above criteria, show up at the License Office with all the necessary documents along with your Texas Instruction Permit. Now is the time to take the Texas road test. This is not going to be a cakewalk, so prepare well before you apply. However, if you do manage to clear the test, well then you now become a proud holder of a Texas Provisional License. Congratulations! However, remember that you will still have to observe a certain set of restrictions.
Restrictions and Penalties
Once you have earned your provisional license, you will still have to observe the following restrictions for the next six months:
You cannot take more than one passenger under 21 (unless they belong to your family)
The driver and all passengers must wear their safety belts all the time
No driving between 12 midnight-5AM. Exception can only occur if it is a medical emergency, an activity sanctioned by your school, or it is commute to/ from your job.
You can never use cell phone while you are driving
Your Provisional or Intermediate License will expire once you have turned 18, and now you are eligible to get your regular driving license!
Texas Auto Insurance Laws
You are not quite yet ready to drive away as soon as you receive your Provisional License. Because you will also need to carry the minimum liability insurance as specified by Texas Auto Insurance Laws. The minimum coverage is:
Bodily injury (for one person)— $25,000
Bodily injury (for two people)—$50,000
Property Damage (for each accident)— $25,000
If it is found at any time that you were driving without mandatory insurance, you would be in for steep fines, and run the risk of getting your Provisional License cancelled.
Texas Cell Phone, Text Messaging, and Drunk Driving Laws
Zero tolerance is the norm for underage drinking in Texas, as is the case in most states. So the first time you are booked of a DWI, your permit gets suspended for a period of 30 days. The second time they catch you, the period is 60 days, and a third offence will get it suspended for 180 days.
The other penalties that may result from a DWI conviction include:
Jail 72 hrs—180 days
Jail 180 days—2 years (if someone under 15 is found inside the vehicle)
Suspension of Permit /License: 90 days—365 days
Fine of up to $2,000 (up to $10,000 if someone under 15 is found inside the vehicle)
And needless to say that any further conviction will result in added jail time, fines, community service, and license suspension/revocation.
Texas Online Drivers Ed
For more information on Texas teen driving laws, please visit the website of Department of Public Safety, Texas.
Why American Safety Institute?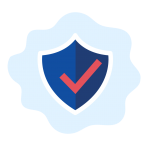 State Approved
ASI has been a leading provider in Driver Education and Traffic Safety Courses since 1992. Our courses have been studied, proven effective, and approved by the DMV.
Lowest Price Guaranteed
American Safety Institute is happy to offer you the best prices in the industry with no hidden fees. Just call or message us on our live chat, and we will match any competitor's price.
Live Customer Support
Speak to a real person today. Our agents are here to help make sure you complete your course successfully!