Get a Lower Insurance Rate
Start the Course for Free
Completing state-approved Tennessee traffic classes that have been ordered by a court can help a driver to fulfill court-ordered requirements and avoid a license suspension or revocation. Additionally, attending a TN defensive driving school voluntarily can assist a driver in obtaining a car insurance discount. An online traffic school like GoToTrafficSchool helps drivers refresh their knowledge of state traffic laws, preventing future violations from being committed. The Tennessee Department of Safety (DOS) regulates the defensive driving program in the state.
Fulfill Court-Ordered Requirements

Avoid a License Suspension or Revocation

Lower Insurance Rates

General Driver Safety
Point Reduction Course, Insurance Reduction Course, and Court Ordered Ticket Dismissal Course.
How to Enroll in a State-Approved Online Tennessee Defensive Driving Program
GoToTrafficSchool is a fast online traffic school program that helps drivers to learn more about the state's traffic laws and also receive auto insurance discounts. The simple registration process and useful curriculum make it the first choice for many drivers. Drivers can use a simple three-step process to enroll in this quick and interesting defensive driving school by clicking here.
With court approval, TN traffic course completion may help a driver to avoid a license suspension and even dismiss a ticket. Each court offers different DMV traffic school options, so a driver who is ordered to complete a defensive driving course may be able to attend the course online or in person. It is important for a driver to turn in a driving school certificate of completion to the court before the deadline to avoid further consequences, like a driver's license suspension.
Drivers who opt to attend a driver improvement course on their own accord will benefit from reviewing this important curriculum. A driving school insurance discount may also be available for drivers. Traffic school registration with GoToTrafficSchool is a simple process that runs smoothly for all potential students. This state-approved DMV online traffic school allows drivers to study on their own time, with ease. Before enrolling, drivers should get approval from the judge. Although GoToTrafficSchool is approved by the Tennessee DMV, some courts in Tennessee do not accept online defensive driving courses.
Tennessee Court-Ordered Courses
When a driver is ordered by the court system to complete TN defensive driving classes, he or she may be limited on the type of course in which to enroll. There are several traffic schools approved by the state to satisfy their requirements, which are listed on the DOS's website. A convenient online traffic school like GoToTrafficSchool is approved by the state of Tennessee.
A court-ordered Tennessee driving improvement class can eliminate a ticket or points from a driving record. Also, satisfaction of this safe driving course attendance requirement can help a driver avoid facing further consequences, such as a suspended driver's license. Many drivers inquire about taking an online aggressive driving course like GoToTrafficSchool because it offers a convenient and fast way to complete this court-ordered requirement. The course takes only four hours, and it is not timed. Rather than sitting in a class for four hours, students can start and stop GoToTrafficSchool's online traffic course at their own leisure.
Insurance Discounts in Tennessee
An online TN insurance reduction course is usually the first choice for drivers in the state who want to save money on their auto insurance. Taking an online driver safety course like GoToTrafficSchool is accommodating to various types of schedules and allows students to complete the coursework on their own time.
A driving school insurance discount is available for drivers who have completed a defensive driving course, because such drivers are less likely to experience accidents or commit violations. The curriculum of a Tennessee online traffic school like GoToTrafficSchool teaches drivers reactive and defensive driving skills to prevent accidents and mishaps on the road. This affordable traffic school emphasizes the state's traffic laws, so students are less likely to be given future violations. Providing a driving school certificate from GoToTrafficSchool can save drivers money on their car insurance.
Remove Points From Tennessee Driving Records
The state's penalty point system assigns a certain number of points to violations committed. An accumulation of traffic points may lead to a driver's license suspension. However, the court can permit a driver to attend a driving school for ticket dismissal, which can help to avoid this consequence, or shorten the suspension period that is assigned.
Enrolling in a Tennessee driver improvement program may not only help to avoid traffic points, but will also help to educate drivers on how to avoid future violations and points. Completing a convenient online aggressive driving course like GoToTrafficSchool can assist students in learning responsible driving skills to avoid tickets and penalty points.
Tennessee Defensive Driving Courses
Tennessee DMV approved traffic schools can be attended for credit only when there is a court order. This driver safety training can prevent a driver from committing future violations or suffering further consequences from the court system. A driver should consult with the court about attending a convenient internet traffic school program like GoToTrafficSchool. Most drivers opt to take their defensive driving class online because it does not interfere with their busy schedule.
Obtaining a traffic school certificate and submitting it to your car insurance company may qualify you for an auto insurance discount. This safe driver discount is awarded to customers by auto insurers because graduates of a defensive driving school are known to exhibit safe and responsible driving habits. One of the best online traffic schools is GoToTrafficSchool because it is simple to complete and offers insight into the state's traffic laws and how to obey them. This online traffic school can also be used as an insurance reduction course, and it also offers a simple online enrollment process.
Taking a Tennessee Defensive Driving Course Online
Many drivers prefer to tackle a court-ordered TN safe driving course online as opposed to in-person. Drivers who want to go through a convenient internet traffic school like GoToTrafficSchool will need to consult with the court system first to be sure the school meets the needed qualifications.
GoToTrafficSchool is quickly gaining traction as the best online traffic school because it offers useful content that can be applied to real-life driving situations. Drivers also find the traffic school cost to be one of the most reasonable on the market, especially since completing the course can result in a lower insurance rate.
A Tennessee online driver safety course like GoToTrafficSchool is usually the preference for most drivers because they can complete the coursework on their own time, at their own pace. Additionally, drivers who take GoToTrafficSchool's online course will have three attempts to pass the final exam with a score of 80 percent or higher. An in-person DMV defensive driving course can be an outdated option for drivers because it clashes with their busy schedules and requires them to commute to a classroom and dedicate a block of time to the course.
Drivers who want to enroll in the fastest online traffic school to expand their driving knowledge or obtain an insurance discount can register with GoToTrafficSchool. This TN internet traffic school presents real-life driving lessons that can be applied to drivers' everyday responsibilities. The course also emphasizes ways to avoid committing violations and prevent penalty points from accruing.
Enroll in an Online Tennessee Defensive Driving Course Today!
TN Defensive Driving Courses Online vs. in Person
An in-person Tennessee defensive driving school is the best option for a driver who has the time to schedule an in-person session. Traditional DMV driving improvement classes that take place in classroom-setting are usually not as popular as online courses because drivers have to commute to a location and spend several hours in the classroom to complete the curriculum.
A TN online traffic school is a great choice for drivers who want to obtain a car insurance discount or more knowledge on the state's traffic laws and defensive driving guidelines. An online aggressive driving course is the top choice for drivers because they can take the time they need to explore important driving concepts. Drivers who enjoy learning at their own pace will appreciate the freedom of an online course. Potential students looking for the best price traffic school to take online can turn to GoToTrafficSchool. The simple online structure, easy-to-use interface, and up-to-date curriculum make it stand out above the other programs.
Dismissing a Traffic Ticket in TN
Completing Tennessee traffic school for speeding ticket or other types of traffic citation dismissal is only an option when the court gives permission to the driver. The court may order a driver to enroll in a safe driving class due to excessive violations, or for committing of a major violation, but the completion of this course may not delete the ticket from a driver's record. A driver will need to consult with the local court to see if completing a driving safety course for ticket will remove the violation from record, or simply prevent further actions from being considered by the court system.
An online driver safety course like GoToTrafficSchool is one of the most popular choices for drivers who are given the option to complete a course for ticket dismissal. This convenient driver safety program allows students to work through the valuable content on their own time and in the comfort of their own home.
The program offers a quick and easy registration process, and is gaining a reputation as the best internet traffic school due to its helpful curriculum. The GoToTrafficSchool online traffic school registration process is simple to complete, allowing students to dive right into the beneficial course content.
Tennessee Defensive Driving Course Benefits
Completing a TN defensive driving course has many benefits for drivers. For drivers who were court ordered to attend a traffic course, further legal consequences can be avoided, and a ticket may possibly be dismissed from their driving record. Drivers who voluntarily complete a Tennessee defensive driving course can enjoy a money-saving car insurance discount. Any driver who completes one of these valuable traffic classes will learn more about:
State laws and how to prevent committing violations.

Safely sharing the road with other drivers, bicyclists and motorcyclists.

Reacting responsibly and quickly to dangerous yet common driving scenarios.
A convenient and fast online traffic school like GoToTrafficSchool is appealing for drivers because they can complete the course quickly or take their time without spending required time in a classroom. Once completed, drivers have more confidence in their skills on the road and a better grasp of the state's traffic laws. An insurance reduction course like GoToTrafficSchool is a helpful way for drivers to save money on their car insurance premium. Most insurance companies offer a TN defensive driving course insurance discount because completing a driver education course makes a driver less likely to be involved in future accidents or to obtain violations.
Finding a traffic school for less can be the top priority for some potential students. GoToTrafficSchool is a low price traffic school in Tennessee, allowing many drivers to gain access to the educational benefits of taking the online course. Drivers who finish the course feel safe on the road because they are more confident in their instincts and reactions to emergency driving scenarios.
What types of defensive driving courses are offered in Tennessee?
A court-ordered TN driving safety course for ticket dismissal may be possible for drivers who have committed a violation. For others, a court may order the completion of traffic school so that further consequences are not given to the driver. Severe or multiple violations that require a court visit are ruled on a case-by-case basis, so the judge will decide whether to offer a driver the option for ticket removal or not.
A convenient online traffic school can be taken voluntarily by drivers who want to broaden their knowledge of driving skills and laws, or who want to take advantage of a car insurance discount. Drivers who are on the hunt for the best online traffic school usually end up enrolling in the GoToTrafficSchool program. This easy-to-use internet traffic school offers a simple user interface, and allows students to work through course material at any time that is convenient for them. Obtaining a driving school certificate from a traffic school can allow a driver to receive a safe driver discount on their car insurance policy.
A useful online driver safety course like GoToTrafficSchool has become a go-to program because of its relevant and interesting lessons that advance drivers' highway education.
Tennessee Point System
Drivers cannot take a DMV point reduction course in TN to eliminate points from their record. However, after two years, points will automatically be removed from a driving record. The state's point system is strict and an accumulation of 12 points in a one year period can lead to a license suspension. To prevent a license suspension, drivers may be required to enroll in a safe driving course and attend a court hearing. A few violations that accrue points include:
Failure to use a turn signal: 3 points.

Illegally passing a vehicle: 4 points.

Reckless driving: 6 points.
For drivers under 18 years of age, accumulating six points or more in a 12-month period can lead to further action and a court hearing. Driver safety training can re-educate drivers on the state's important traffic laws so they can prevent the accumulation of points on their record in the future.
Why American Safety Institute?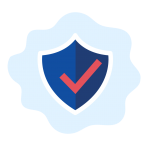 State Approved
ASI has been a leading provider in Driver Education and Traffic Safety Courses since 1992. Our courses have been studied, proven effective, and approved by the DMV.
Lowest Price Guaranteed
American Safety Institute is happy to offer you the best prices in the industry with no hidden fees. Just call or message us on our live chat, and we will match any competitor's price.
Live Customer Support
Speak to a real person today. Our agents are here to help make sure you complete your course successfully!