Oregon Traffic School Only $48.00
This online traffic school may be taken with your court's permission to satisfy a court order to attend traffic school for a non-distracted driving (driving while using a mobile device) violation. If you received a distracted driving violation, please enroll in our distracted driving course. Once you complete the course, we will process and send out your certificate of completion.
REGISTER
Offered in partnership with Go To Traffic School
Get a Lower Insurance Rate
Start the Course for Free
Drivers can attend an Oregon Distracted Driving Avoidance Course (DDAC) to satisfy a court recommendation, learn about distracted driving laws, and acquire skills to control and maintain focus while driving. GoToTrafficSchool offers a convenient online course that drivers prefer over in-person classrooms. In Oregon, driving school ticket dismissals are handled by local courts, while other driver and vehicle services are managed by the Oregon Driver and Motor Vehicle Services (DMV) Division of the Department of Transportation.
Point Reduction
100% Online, Fast, & Easy
Mobile Friendly
Lower Insurance Rates
General Driver Safety
Point Reduction Course, Insurance Reduction Course, and Court Ordered Ticket Dismissal Course.
How to Enroll in a State-Accepted Online Oregon Distracted Driving Avoidance Course
Prospective students can easily register with GoToTrafficSchool and begin the Distracted Driving Avoidance Course online.  The engaging course material, convenient format, and intuitive interface are easy to appreciate.  Students who pass the final exam will receive a certificate of completion, and this can be presented to the court as a fulfillment of a judge's recommendation.
Oregon Court-Recommended Courses
The court will have a list of approved providers for the Distracted Driving Avoidance Course.  The judge may recommend that a driver complete the course if it is the first citation for using a mobile electronic device while operating a vehicle, and it did not contribute to a collision.  It is up to the judge's discretion which provider is chosen.
Suspension of a Fine for Distracted Driving
If the course is completed within 120 days and the student passes the final exam with an 80% or better, the judge may suspend the associated fine.  However, the violation will remain on the offender's record, even if the course is successfully completed.
GoToTrafficSchool is an excellent approved provider because of its ease of access and comprehensive material.  Once a student successfully completes the Oregon Distracted Driving Avoidance Course, they will receive a certificate of completion in the mail, which they can present to the court.
Oregon Distracted Driving Avoidance Course Material
The GoToTrafficSchool Oregon Distracted Driving Avoidance Course is a low-priced alternative to a physical classroom.  While the course generally lasts 90 minutes, drivers find it easy to concentrate because of the compelling material.  Various interactive tools and videos engage students, creating a dynamic learning experience.  To accommodate the needs of all students, an upgrade is available, and it will provide an audio version of the course content.
The Oregon Distracted Driving Avoidance Course teaches drivers the definition of distracted driving and the different types of distractions.  Students will learn national and state statistics that reveal the impact and danger of distracted driving.  The course will instruct students on the laws governing the use of mobile electronic devices while driving, and it will provide countermeasures, so students can avoid becoming distracted in the future.  Lastly, the course will review related topics, such as defensive driving maneuvers, rules of the road, and other ways drivers become compromised while behind the wheel.
GoToTrafficSchool wants drivers to pass the final exam and approach driving with a renewed focus and positive attitude.
Benefits of an Online Course
Taking a Distracted Driving Avoidance Course can seem like a hassle for many drivers, especially when required to spend a weekend in a classroom or miss work to attend scheduled lectures.  The commute, inconvenience, and headaches associated with in-person courses can easily be avoided.
The online Oregon Distracted Driving Avoidance Course can be completed in one sitting from the comfort of home.  However, the course can be taken in as many sittings or settings as the student chooses.  For example, a student can begin one evening on a laptop and continue on his or her phone the next day during lunch.  GoToTrafficSchool's offers all the benefits of a Distracted Driving Avoidance Course with the added flexibility and convenience of an online platform.
Why American Safety Institute?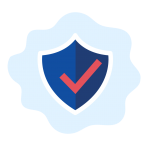 State Approved
ASI has been a leading provider in Driver Education and Traffic Safety Courses since 1992. Our courses have been studied, proven effective, and approved by the DMV.
Lowest Price Guaranteed
American Safety Institute is happy to offer you the best prices in the industry with no hidden fees. Just call or message us on our live chat, and we will match any competitor's price.
Live Customer Support
Speak to a real person today. Our agents are here to help make sure you complete your course successfully!