Nevada Traffic School Only $32.95
Brought to you by Groupon! This DMV approved online traffic school package gives you everything, including a copy of your certificate for your employer or insurance agent, our convenient audio narration of the course and same day certificate processing!
REGISTER
Offered in partnership with Go To Traffic School
Get a Lower Insurance Rate
Start the Course for Free
Nevada defensive driving schools offer several different courses that allow students to learn traffic laws and techniques for avoiding accidents and dangerous drivers. NV state approved defensive driving schools follow guidelines established by the Nevada Department of Motor Vehicles (DMV). Traffic school courses can be taken to remove points from a driving record, fulfill court-ordered requirements and receive insurance discounts. While these driver safety courses can be completed online or in-person, most drivers in the state prefer the convenience of an online traffic school like GoToTrafficSchool.
Point Reduction
100% Online, Fast, & Easy
Mobile Friendly
Lower Insurance Rates
General Driver Safety
Point Reduction Course, Insurance Reduction Course, and Court Ordered Ticket Dismissal Course.
How to Enroll in a State-Approved Online Nevada Traffic Safety School
Enrolling in a Nevada safe driving class is simple when drivers choose GoToTrafficSchool. For easy traffic school registration, drivers can simply click here and begin GoToTrafficSchool's sign-up process. GoToTrafficSchool offers two affordable traffic school courses: a five-hour Traffic School course and an eight-hour DUI Course. Drivers can take the five-hour course voluntarily as an online point reduction course, or they can take the same course instead to fulfill a court order. Unlike classroom-based traffic school, drivers can take an online driver safety course from GoToTrafficSchool in multiple sessions, using any internet-connected device, including a desktop computer, laptop, tablet or mobile phone.
Nevada Court-Ordered Courses
Attending traffic classes in Nevada can be court-ordered by a judge as part of a plea bargain. GoToTrafficSchool's five-hour NV Traffic Course allows students to meet a mandatory traffic school requirement for a plea bargain. Similarly, GoToTrafficSchool's eight-hour DUI Course can fulfill a court-ordered requirement for students who have received a Level I DUI in Nevada.
Drivers will typically need to complete a court-ordered driving improvement course by a deadline in order to avoid further penalties like suspension of driving privileges. Fortunately, taking a driving safety course online through GoToTrafficSchool allows students to finish coursework on their own time ahead of a due date. Drivers should note that taking a court-ordered NV defensive driving class will not remove points from their driving record. However, the course can help drivers avoid having points from the violation applied to the record.
Insurance Discounts in Nevada
Nevada defensive driving classes may make drivers eligible for auto insurance discounts. Some insurance companies offer a driving school insurance discount, because they know that drivers who complete these courses are less likely to commit traffic violations or cause accidents. The less money the insurance company needs to spend on a driver, the lower the premium will be. Even if a company does not extend a defensive driving course insurance discount, drivers who obtain a points removal or avoidance will avoid facing raised insurance premium rates. GoToTrafficSchool offers students the option to upgrade and receive an Insurance Traffic School Certificate copy that they can submit to the insurance company as proof of completion.
Remove Points From Nevada Driving Record
Attending a Nevada safe driving course is a popular way to remove demerit points from a driving record. The successful completion of a point reduction course will result in the removal of three points from a driving record. Drivers qualify for a defensive driving course point reduction once for every 12 months. To enroll in an NV DMV point reduction course, such as GoToTrafficSchool's five-hour Traffic School course, drivers must currently have no fewer than three points and no more than 11 points on their record. They must also have a Nevada driver's license and no pending violations. The Nevada DMV will notify a driver when he or she has earned three points and has become eligible to take a point reduction class.
Drivers who do not take a point reduction class may potentially face higher insurance rates and a license suspension. Register now for GoToTrafficSchool's online point reduction course today, and get started on the road to a clean driving record.
Nevada Traffic Safety School
Nevada safe driving courses have numerous benefits for students, including insurance discounts and point reduction. Depending on the type of course, defensive driving training will take a total of either five or eight hours and may review basic driving information like defensive driving attitudes, safety measures, traffic laws and avoiding dangerous driving behaviors. In-person driving safety courses will typically involve lectures and an exam at the end of the course. When looking for a safety driving course in NV, drivers should ensure it meets Nevada DMV guidelines and is approved by the Nevada DMV.
Taking a Nevada Traffic Safety School Online
An online traffic school program is convenient and accessible to all types of students. Students choose to take a Nevada defensive driving course online because of the price, flexibility and convenience it provides. When attending NV traffic school online with GoToTrafficSchool, students can easily access a course from any device, including a smartphone, tablet, desktop or laptop. Depending on the course, GoToTrafficSchool will send a driving school certificate directly to the DMV or to the graduates, who can then submit the certificate to the court. GoToTrafficSchool has become the best internet traffic school in Nevada by offering several aids and an easy-to-use interface to help drivers succeed in the course.
Enroll in an Online Nevada Defensive Driving Course Today!
NV Traffic Safety School Online vs. In Person
Attending a traffic school online and going to one in person are rather different experiences. An in-person defensive driving course in Nevada will require a driver to visit during a specified date and time. During a classroom-based driver improvement class, drivers will spend five to eight hours listening to instruction and taking an exam at the end of the course. The other option for drivers is to take an NV defensive driving class online, where they can complete a course from the comfort of home or any place with an internet-connected device. Many drivers do not attend in-person DMV traffic school, because traffic school locations in NV can be inconvenient, and classes are limited to certain times that may not work for busy drivers. Drivers who have a busier schedule prefer DMV approved online traffic schools because they can sign in and out of the course at any time and complete the course in as many sittings as necessary. GoToTrafficSchool's driver safety programs all have start-and-stop capabilities, which means students can work on the course in increments, stopping and resuming whenever their schedule permits. A driver can easily obtain a defensive driving course point reduction, satisfy a court requirement or get a reduced insurance rate without having to spend a day in a classroom.
Dismissing a Traffic Ticket in NV
Attending traffic school for ticket point removal is an option that many drivers choose. After a driver receives a citation, points are added to his or her driving record, and this can result in other consequences, like having car insurance premiums go up and even driving privileges taken away. A driver can enroll in an online traffic school for speeding tickets and other violations to remove points from a ticket. Enrolling in driving school for tickets is easy at GoToTrafficSchool. Students can click here to register for an affordable traffic school course.
Nevada Traffic Safety School Benefits
Benefits of attending driver improvement school in Nevada that drivers can enjoy include point reduction, insurance discounts and becoming safer drivers. A defensive driving course can remove three points from a driving record. This is helpful to avoid possible license suspensions and keep insurance rates low. Drivers also enroll in an NV driving improvement class to receive discounts on auto insurance. Most importantly, a driver improvement course will teach all drivers how to become more aware and avoid any potentially dangerous situations. This is the best benefit of all, because it will help avoid the need for point reduction and high insurance rates.
What types of traffic safety schools are offered in Nevada?
Drivers who attend DMV approved traffic schools will have diverse needs, ranging from a court order to insurance discounts. Accordingly, Nevada traffic schools offer different courses to meet individual needs. At GoToTrafficSchool, the five-hour Traffic School online driver safety course is available for students who are required to complete a traffic class as part of a plea bargain. This five-hour Traffic school course can be taken as a point reduction course for eligible drivers who voluntarily enroll in the course for a point reduction. The eight-hour DUI course is available for drivers who are required to take the course. Generally, the driver improvement program will focus on preventative measures that drivers can take on the road to stay safe.
Nevada Point System
Nevada has a demerit point system in which points are added to a driving record after a traffic violation conviction. Demerit points stay on an NV driving record for a 12-month period. At the end of this period, the points for the violation will be removed from the driving record, but a record of the conviction will remain. An NV point reduction class can be used to remove points for a traffic ticket from a driving record. Examples of common traffic tickets and their point values include the following:
Failure to dim headlights – two points

Speeding 21-30 miles per hour (mph) over speed limit – three points

Following too closely – four points

Failure to render assistance – six points

Reckless driving – eight points
When a driver earns 12 points over a 12-month period, he or she will have his or her license suspended for six months. Drivers will also see a premium increase on car insurance when they accumulate points. Drivers who take a driver improvement course can avoid suspension, revocation and cancellation of a driver's license.
Why American Safety Institute?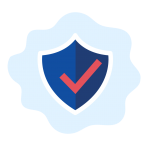 State Approved
ASI has been a leading provider in Driver Education and Traffic Safety Courses since 1992. Our courses have been studied, proven effective, and approved by the DMV.
Lowest Price Guaranteed
American Safety Institute is happy to offer you the best prices in the industry with no hidden fees. Just call or message us on our live chat, and we will match any competitor's price.
Live Customer Support
Speak to a real person today. Our agents are here to help make sure you complete your course successfully!