Nevada Driver Education Only $25 – Lowest Price Guarantee
This online drivers education course is brought to you by TeenDrivingCourse.com and is fully approved in Nevada to satisfy the minimum permit and licensing requirements.
REGISTER
Offered in partnership with TeenDrivingCourse
Over 4 Million Graduated Students
Driver Ed Designed With You In Mind
When teens are first learning to drive, they are highly receptive to important messages about the dangers of unsafe driving and driving while intoxicated. That is why it is so important for parents to get involved at this initial stage to ensure proper and thorough education to help set ground rules and instill good driving habits, as their teen takes on the responsibility of operating a motor vehicle.
Get your Nevada Learner's Permit
Get your Nevada Drivers License
Replace the need to sit in a classroom, with an easy to follow virtual course.
Advanced Coaching beyond Driver's Education
Review on a phone, tablet, laptop, or desktop.
Nevada Online Driver Education and Online Driver Ed Courses
DriverEdToGo.com is among the most popular Nevada online drivers education courses available. Students complete lessons at their own pace while learning everything necessary to qualify for a learner's permit from the Department of Motor Vehicles.
Complete courses from any location
Receive a certificate of completion immediately after finishing the courses
Your satisfaction guaranteed or you pay nothing
Enjoy the convenience of having courses read aloud through audio narration
Benefit from more affordable insurance premiums
Technical and customer support available around the clock
Nevada Online Drivers Ed and Procedures for Licensing
You are on your way to receiving your learner's permit or first driver's license in the state of Nevada. Follow these instructions to ensure your application process is quick and easy.
Learner's and Instructional Permits
The requirements for applying for a permit include the following:
Applicant must be a minimum of 15 and half years of age
Applicants must complete a safety course approved by the state of Nevada
Applicants must pay a $22 fee
Applicants must have a parent or legal guardian sign the portion of the application related to financial responsibility
Anyone who meets these requirements can visit a local DMV office and submit an application. To receive a permit applicants will have to pass a written test, which consists of 50 questions with multiple choice answers, pass a vision test, and complete a driving test demonstrating road skills. Anyone who fails the test can retake it for a $10 fee. Applicants who pass the test receive a one-year permit to drive.
Teenagers with a learner's permit are allowed to drive a vehicle when accompanied by a guardian, parent, driving instruction or some other licensed driver 21 years of age or older. You must have your permit with you whenever you operate a vehicle. After six months, you are eligible to take the next step required to receive a full license.
Provisional and Full Driver's License Requirements in Nevada
To apply for a full license, you must meet the following requirements:
Possess a learner's permit for a minimum of six months with no moving violations, drug or alcohol convictions, or accidents.
Attend a driver safety course offering a minimum of 50 hours behind the wheel.
10 of the 50 hours must occur at night.
Applicants can complete an approved driver education course online if there are no facilities offering the course within 30 miles of their residence.
Applicants lacking access to the Internet must have 100 hours of driving experience, with 10 hours after nightfall.
Applicants must record their practice hours in a written log, have it signed by a parent, and submit it to the local DMV.
Additional help is available in the Beginning Driver Training Guide available through the DMV.
Applicants may call or register online for a scheduled driving test.
Additional requirements:
Financial responsibility statement signed by a parent or guardian
A valid state Instruction Permit
Valid identification
A certificate of completion from an approved driver education course
A completed experience log
Proof of vehicle insurance and registration
The next step involves taking the road test. Individuals who pass the test will receive a full license with certain temporary restrictions.
Restrictions for Nevada Teen Drivers:
All passengers in the vehicle must be wearing a seatbelt
Teenagers can only drive between 10 pm and 5 am unless for school-related activities, to travel to or from work, or in an emergency
Reno and Las Vegas drivers must observe special curfews
Passengers under the age of 18 must be family members during the first six months of driving with a license
Drivers under the age of 21 can be cited for a DUI with a .02 blood alcohol reading
These restrictions, with the exception of the blood alcohol limit for DUI, are lifted after the driver reaches the age of 18.
Auto Insurance Requirements in Nevada
The state of Nevada requires all drivers to carry the following minimum liability coverage:
For one person per accident, $15,000
Bodily injury for more than two persons per accident, $30,000
Property damage, $10,000
Your license may be suspended by the state if you are caught without the minimum liability insurance coverage.
Nevada Laws Covering Drunk Driving
Nevada operates under Zero Tolerance for underage individuals caught drinking alcohol. You will face additional penalties if you receive a conviction for DWI or DUI.
First time DUI offenders in Nevada receive the following penalties:
Jail sentence from 72 days up to six months
A fine of $400 to $1,000
Driver's license is suspended for 90 days
Drivers must have an Ignition Interlock Device installed on their vehicle
Some offenders may receive 96 hours of community service instead of jail time
Attendance in a DUI school, which has an enrollment fee of $150
Possible treatment or entry into a DUI program
Additional convictions will draw larger penalties that may include suspension or revocation of a driver's license.
The Nevada DMV website provides more information about approved Nevada online drivers ed courses.
Why American Safety Institute?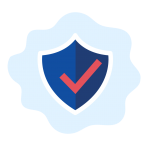 State Approved
ASI has been a leading provider in Driver Education and Traffic Safety Courses since 1992. Our courses have been studied, proven effective, and approved by the DMV.
Lowest Price Guaranteed
American Safety Institute is happy to offer you the best prices in the industry with no hidden fees. Just call or message us on our live chat, and we will match any competitor's price.
Live Customer Support
Speak to a real person today. Our agents are here to help make sure you complete your course successfully!