Get a Lower Insurance Rate
Start the Course for Free
Traffic school in Missouri is the Driver Improvement Program, which is beneficial for motorists in the state. This Missouri traffic course allows drivers to prevent points and violations from appearing on their driving record and provides other additional advantages like auto insurance discounts. Missouri driver improvement courses are part of a collaboration between Missouri Department of Transportation and the Division of Highway Safety. For a more convenient traffic school experience, drivers can enroll in a state-approved online traffic school program through GoToTrafficSchool.
Point Reduction
100% Online, Fast, & Easy
Mobile Friendly
Lower Insurance Rates
General Driver Safety
Point Reduction Course, Insurance Reduction Course, and Court Ordered Ticket Dismissal Course.
How to Enroll in a State-Approved Online Missouri Driver Improvement Program
The Missouri defensive driving course is available voluntarily for all state-issued driver license holders or by court order for traffic offenders. Voluntary MO traffic school students may opt to complete the course to dismiss a ticket, avoid points on their driving record, reduce auto insurance premiums or simply to improve their driving abilities. Taking the Missouri defensive driving course online is the most advantageous approach for drivers in the state. GoToTrafficSchool's online driver improvement classes allow participants to reap the benefits of traffic school from the convenience of home.
Motorists who received a moving violation are automatically eligible to participate in DMV approved online traffic schools to waive points acquired after pleading guilty to the charge and paying the associated fines. However, enrolling in traffic school for speeding tickets and other point-accumulating violations is subject to legal limitations. Motorists may take a point reduction course in MO only once in a 36-month period. By means of example, a driver who takes an MO point reduction class in January 2017 would not be eligible to have points waived for course completion again until January 2020. Additionally, not every court in Missouri accepts driver improvement programs for ticket dismissal or other benefits. If a driver pays his or her fine through the Fine Collection Center (FCC), he or she must be sure that the court issuing the ticket accepts traffic school. Fortunately, GoToTrafficSchool makes a list of participating courts available to students during registration.
Missouri Court-Ordered Courses
Missouri driving improvement courses may be a requirement for some motorists convicted of moving violations. Court judges can order motorists to complete a driving safety course for tickets such as excess speeding or driving under the influence of alcohol or illicit substances. Missouri courts that accept driving improvement classes approve the courses offered from GoToTrafficSchool to fulfill court orders. However, the Driver Improvement Program is not the same as the court-ordered Substance Abuse Traffic Offender Program (SATOP). SATOP is typically a requirement for motorists with suspended or revoked licenses due to a substance-related driving conviction.
Offenders must enroll at one of the DMV approved traffics schools in Missouri in time to complete the court-ordered course by the required deadline. Although drivers who voluntarily complete a driver safety course in Missouri can have demerit points waived, offenders ordered by court to complete the course may still incur points, depending on the court's decision. Offenders are responsible for furnishing the driving school certificate of completion to the court or revenue department by the deadline. Fortunately, GoToTrafficSchool sends the Missouri Completion Form 4444 to students immediately after completion of the course and even provides an upgrade option for same day processing.
Insurance Discounts in Missouri
One of the most favorable reasons to register for an affordable traffic school is for the financial incentives provided by auto insurance providers. Defensive driving school courses instruct motorists on safe driving practices that lead to a reduced risk of accidents. As a result, driving school insurance discounts are available from providers. Depending on the insurance company, defensive driving course insurance discounts can range between 10 and 20 percent. If a motorist pays $1,000 annually for auto premiums, he or she can save $100 to 200 every year following completion of traffic classes. Drivers can sign up for online insurance reduction courses with GoToTrafficSchool rather than completing a full course.
Even if an auto insurance provider does not offer a drivers ED insurance discount, motorists can save on insurance premiums by taking a course to have points and violations removed from their driving record. An individual's driving history directly correlates to insurance rates, as the documentation serves as evidence of risk to insure. Likewise, a driver can prevent premiums from increasing by using defensive driving classes to neutralize new moving violations. Enroll in GoToTrafficSchool's convenient online traffic coursesto get started on the road to reduced insurance rates today.
Remove Points From Missouri Driving Record
Approved DMV traffic schools in Missouri can prevent point assessment from going on driving records by allowing the driver to have a ticket dismissed. Driving school for ticket dismissal is possible after pleading guilty to the charge and paying the associated fines. Traffic school registration is available for any interested party, but drivers must sign up with enough time to complete the course.  Drivers may only take a driving safety course once every 36 months for ticket dismissal.
GoToTrafficSchool's driver improvement classes in MO offer an easy and convenient way to remove points from recent convictions.
Missouri Driver Improvement Program
Missouri allows motorists to take traffic school courses in person at permanent locations throughout the state. For an overall better experience, however, Missouri drivers can instead enroll in state-approved online traffic courses through GoToTrafficSchool. All Missouri DMV approved traffic schools courses meet the requirements set forth by the National Safety Council. An in-person state approved defensive driving class will instruct students on defensive driving strategies, how to handle distractions and the impact of driving while impaired by substances, emotions and fatigue. Classes led by an instructor in person are a minimum of eight hours in length cumulatively but may be available to take in multiple visits, depending on the provider.  
Although there are instructor-led driver improvement schools positioned in many areas in Missouri, classes are not available in all counties. For instance, there are no only two (St. Joseph and Hannibal) in the 31 counties in the north. Drivers with suspended licenses who take DMV driving improvement classes to remove points from their record may have a difficult time getting to the course. Similarly, class times and days vary, and providers may only offer classes when enrollees have work or school. Before registering at any traffic school locations, drivers should verify class times and confirm transportation to the area. Drivers looking for a more convenient and efficient experience will instead prefer to take an online traffic course, such as those offered throughGoToTrafficSchool.
Taking a Missouri Driver Improvement Program Online
GoToTrafficSchool offers DMV online traffic school that teaches the same National Safety Council requirements as instructor-led courses. However, in person driving improvement classes require mandatory attendance for eight hours of instruction. GoToTrafficSchool's internet traffic school program is still eight hours in total length, but it allows drivers to complete the course work at their own pace. Drivers can start and stop the course as needed. Taking a defensive driving class online enables enrollees to learn about safe driving practices at their leisure, creating a preferable learning experience. Completing fast online traffic school courses from the convenience of home is also beneficial for motorists who may have busy schedules or an inability to attend classes in person.
To be the best online traffic school for MO drivers, GoToTrafficSchool courses make it easier for students to retain information with audio narration and read-along text. Drivers concerned about passing the final exam to obtain the driving school certificate have three opportunities to pass with a score of 80 percent or better or can instead opt for an upgrade that allows unlimited final exam attempts. After completing the course, the traffic school certificate is available for delivery directly to the student.
Enroll in an OnlineMissouri Defensive Driving Course Today!
MO Driver Improvement Program Online vs. in Person
Instructor-led defensive driving training may require more time than online courses, as students have no control over the pace of the lecture. Taking traffic school online permits students to complete the mandatory curriculum faster. Drivers who take defensive driving training in person must attend for the full eight hours. Likewise, students must wait for in-person classes to be available. Each location sets course dates and times, which may be months apart or during a time when students are unavailable. Instructor-led safe driving courses also have size limitations and may fill up before a driver is able to enroll. Some drivers in rural areas may need to wait months for a spot to be available at a local location. Similarly, in-person safe driving classes are also subject to inclement weather, and officials may cancel or reschedule classes.
Finding the cheapest traffic school is the most important factor for some drivers to consider. Registering for an online traffic school with GoToTrafficSchool is often far less expensive than enrolling in classes led by an instructor. Fees for defensive driving courses cover the cost of the instructor, the building rent and utilities. In-person traffic school costs are also higher when enrollees consider the transportation expenses like fuel or public transit services.
Dismissing a Traffic Ticket in MO
Drivers can attend traffic school for ticket dismissal in Missouri once every three years. A driving school ticket dismissal allows drivers to avoid having points added to their driving record and facing insurance premium increases. While drivers can take defensive driving for ticket dismissal at a physical location, enrolling in a state approved online traffic school like GoToTrafficSchool provides a much more convenient option.
Missouri Driver Improvement Program Benefits
The best defensive driving course in Missouri will instruct enrollees about how to avoid future accidents and best practices for handling driving situations. By attending a low price traffic school like GoToTrafficSchool, drivers can save money on fees for moving violations, repairs from accidents and increased auto insurance premiums resulting from such violations or accidents. Completing a driver safety course in MO has long-term financial benefits, as drivers keep points from accumulating on their driving record. Missouri drivers who incur enough points to merit a license suspension or revocation will discover the expenses related to regaining driving privileges. By means of example, if a driver receives a suspension from points for several speeding tickets within a year, they will have to pay a reinstatement fee as well as any transportation costs during the suspension. Although drivers can only use online driver safety courses with GoToTrafficSchool every three years to dismiss points from driving records, motorists who incur minor tickets often can prevent the escalating penalties.
Drivers court-ordered to attend driver safety program due to aggressive, reckless or poor driving may learn how to deal with their driving deficiencies. Some motorists did not have comprehensive driving training, since they learned how to drive from parents, family members or friends. Even the fastest online traffic school will offer helpful tips for becoming a safe driver.
What types of Driver Improvement Program courses are offered in Missouri?
There is only one type of Driver Improvement Program in Missouri, even though drivers may elect to take it online or in person. All in-person driver improvement schools and online driving improvement courses cover topics chosen by the National Safety Council. Both methods of taking the Driver Improvement Program will cover similar content, although each does so in different formats. Instructors of in-person classes typically present the information as a lecture, whereas online instruction includes engaging videos and interactive quizzes. Missouri drivers can take online traffic school with GoToTrafficSchool by signing up in three easy steps.
Missouri Point System
DMV point reduction courses are valuable for drivers who accumulate too many driving points within a certain period. A defensive driving course point reduction can prevent drivers from losing permission to operate a vehicle on state roads. Drivers who never took a safe driving class may have accumulated multiple violations and may be subject to license suspensions and revocations. Points for infractions can range between two and 12, depending on the seriousness of the charge. After earning eight or more points within 12 months, the Missouri Department of Revenue (DoR) will suspend driving privileges for 30, 60 or 90 days, depending on the previous number of suspensions. Similarly, the DoR will revoke a driver's license for one year if the driver accrues:
12 or more points in 12 months.

18 or more points in 24 months.

24or more points in 36 months.
Even without traffic school registration, the state will reduce the total points to four following license reinstatement from a point suspension or revocation. For every year a driver does not gain more points, the state reduces a portion of existing points. After three years without new points, the driver's total points reduce to zero.  As mentioned above, court-ordered traffic school for tickets can remove or reduce points from driving records at the mercy of the court judge. Drivers who would like to avoid points or remove points in the most convenient way possible can enroll in a traffic course with GoToTrafficSchool. Before enrolling, drivers should check with the local branch of the DoR to make sure that online traffic classes are acceptable for point reduction.
Why American Safety Institute?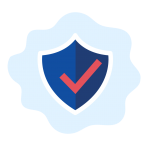 State Approved
ASI has been a leading provider in Driver Education and Traffic Safety Courses since 1992. Our courses have been studied, proven effective, and approved by the DMV.
Lowest Price Guaranteed
American Safety Institute is happy to offer you the best prices in the industry with no hidden fees. Just call or message us on our live chat, and we will match any competitor's price.
Live Customer Support
Speak to a real person today. Our agents are here to help make sure you complete your course successfully!