Missouri Approved Online Driver Improvement Course Only $29.95
Upon successful completion of the Missouri online defensive driving school, you will receive a completion certificate to give to the Missouri court that issued the traffic ticket or to your insurance carrier. Driving University will process your driving school certificate automatically and mail it to you.
REGISTER
Offered in partnership with Driving University
As a requirement of the State of Missouri, the defensive driving school collects all fees at the time of course registration. The driver DOES NOT pay fees directly to the State of Missouri or Court.
The Driving University Missouri online traffic school course is approved by the Missouri DMV. The online course consists of defensive driving techniques and multiple choice questions. Short stories and photos of highway humor add to this interesting course. The course is self-paced and can be taken from the leisure of your home or office 24 hours a day, 7 days a week. Contact us if you cannot find the answers to your questions on this page.
Why Take this Course with Us?
Straightforward Education
All the information you need to know about basic driver improvement is included in this course.
Convenient Services
After you complete the course, we quickly process your certificate for immediate delivery.
Affordable Courses
The online course is priced competitively. We guarantee the lowest prices without hidden fees.
High Success Rates
State and local regulators can guarantee the effectiveness of our driving-related online courses.
Traffic tickets and fines. Auto insurance. General traffic safety.
Replace the need to sit in a classroom, with an easy to follow virtual course.
Advanced Coaching beyond Driver's Education
We know you are busy, so this informative 4-Hour Course contains several short modules for easier viewing.
Review on a phone, tablet, laptop, or desktop.
Frequently Asked Questions
The following frequently asked questions should help find the answers you need to get started!
Q. Is DrivingUniversity.com approved in Missouri?
A. Yes, DrivingUniversity.com is the Missouri online defensive driving course approved in the state of Missouri and Courts throughout the state. If you're taking the course for a court, check with your court to be sure they accept your completion of an online course.

Q. Does DrivingUniversity.com replace the need to sit in a classroom?
A. Absolutely! everything is done on this website! No boring classrooms! Plus, it's easy and VERY captivating. Click the Sign Up button, complete the course online and DrivingUniversity.com sends your Certificate of Completion to you. That's it! No Classrooms, books or videos.
Q. How much does the course cost?
A. The cost is only $29.95 and this includes SAME DAY (Mon-Fri) processing of your Certificate.

Q. Can you send the Certificate of Completion to me using Express Delivery?
A. Yes. If you're in a hurry and need your Certificate right away, select the Express Delivery option on the registration page and DrivingUniversity.com will Express deliver your Certificate to you ($37.00). Express Delivery is available for delivery Monday through Friday, and in some rural areas, Express Delivery time can be two days.
Q. How will I receive my Certificate of Completion?
A. DrivingUniversity.com will send your Certificate of Completion to you either by first class mail or by Express Delivery/Next Day service. Complete the course by 3pm CT Mon-Fri , and we will send your Certificate of Completion that SAME DAY! Express Delivery is available Monday through Friday.

Q. Can I begin the course before paying?
A. Yes. If you prefer to begin the course before paying, just register and select the Pay Later option after filling in the registration page. The course will begin immediately following your registration and you can "pay later".

Q. Can I take the course in sections?
A. Yes. You may start and stop the DrivingUniversity.com course as often as you like until you have completed the course; log-in and out as your schedule permits. When you log back in, you'll be taken back to the last page you visited before logging out.

Q. How can I pay for the course?
A. DrivingUniversity.com accepts all payment types. You can pay for the course online with VISA, Master Card, American Express, Discover or PayPal. DrivingUniversity.com uses state of the art encryption technology to prevent fraud and ensure your security with all internet transactions. Or, you may call Customer Care toll free at 1-877-937-4846 and pay by phone.

Q. How long does the course last?
A. You can take the course at your own pace. The course is broken up into sessions and the time to take the course will vary from one person to another.

Q. How many days do I have to complete the course?
A. You may take as long as you like to complete the course. DrivingUniversity.com keeps your registration and log-in information for 90 days from the first time you log-in.

Q. Are there specific hours that I can take the course?
A. You can take the DrivingUniversity.com course at any hour of the day. It's available to you 24 hours a day.

Q. Is it safe to use my credit card on the internet?
A. Yes, DrivingUniversity.com uses a state of the art infrastructure and encryption technology to prevent credit card fraud and ensure card holder security.

Q. If I have been referred by the court to take a driver improvement course, am I eligible to take the DrivingUniversity.com on-line course?
A. More than likely, the answer is yes. You may want to contact the court to be sure.

Q. Can I begin the course on one computer and continue it on another?
A. Yes. DrivingUniversity.com has designed this course to give you the most flexibility possible. You create a log-in password when you begin and you can use this password from any computer. Remember, this course is available to you 24 hours a day.

Q. How often can a driver improvement course be taken?
A. The Missouri Division of Highway Safety allows you to take this Missouri course as often as you like.

Q. Is there an age requirement to take this Missouri course?
A. No, there is not an age requirement to take this Missouri course.

The Missouri Course Details
WHAT IS THE MISSOURI ONLINE DEFENSIVE DRIVING COURSE?
The Missouri drivers have an alternative to brick and mortar schools by taking the Driving University online defensive driving school. Traffic school at Driving University is user friendly and best of all it's convenient and affordable. You log in and out as your schedule allows you. The Driving University online school means you can now satisfy the Missouri courts by taking traffic school online.
WHO COMPLETES THE DRIVING UNIVERSITY ONLINE SCHOOL?
Drivers from all over the state of Missouri and even those who live in other states who received a traffic ticket in Missouri go through the Driving University defensive driving course. The main reasons for taking the Missouri course online are:
Dismiss A Ticket
Reduce traffic ticket fines
Receive an insurance discount
HOW DOES THE MISSOURI DRIVING UNIVERSITY COURSE WORK?
It's straightforward. You Sign up, pay and complete the course right here. After you finish the course, we'll send your Missouri Certificate of Completion to you by mail or overnight delivery. Once again, the driving school is conveniently self paced. Finish in one sitting or over time – it's up to you. When you receive your Certificate, send it to the court that issued the traffic ticket. We'll do the rest!. It's simple – get started here. Sign Up
HOW IS THE MISSOURI ONLINE SCHOOL DIFFERENT?
If you would prefer to stay at home to take defensive driving versus going somewhere, you'll be joining thousands of drivers who have taken the Driving University online school. Now you can conveniently get credit from the Missouri courts by completing your defensive driving requirement online. Enjoy the course – it's friendly and captivating!
WHEN WILL I BEGIN THE MISSOURI DEFENSIVE DRIVING SCHOOL?
Immediately after registering and paying for the program, the defensive driving course will follow. Remember you can complete this online traffic school at one sitting or you can log in and out as you want to. Sign up now and get started.
Missouri Defensive Driving Completion Certificate
Driving University will have your Certificate processed and either mailed or sent overnight the same day you finish. Finish the defensive driving school after 3:30pm CT or on the weekend and your driving school Certificate will be sent the next day.
Driving University and overnight delivery
Need your driving school Certificate right away? No problem – have your Missouri Certificate sent overnight ($37.00). If you complete the course after 3pm CT, we will ship your traffic school certificate the next business day.
No Fail Guarantee
We make it impossible to fail the Driving University online defensive driving school. At the end of the traffic school course is a multiple choice quiz. If you do not score an 80%, you simply retake the quiz again until you do and there is never an additional charge. Nine out of ten drivers pass the defensive driving quiz their first try. Everyone else simply retakes it until they do.
Why American Safety Institute?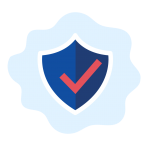 State Approved
ASI has been a leading provider in Driver Education and Traffic Safety Courses since 1992. Our courses have been studied, proven effective, and approved by the DMV.
Lowest Price Guaranteed
American Safety Institute is happy to offer you the best prices in the industry with no hidden fees. Just call or message us on our live chat, and we will match any competitor's price.
Live Customer Support
Speak to a real person today. Our agents are here to help make sure you complete your course successfully!
1 800 800 7121
info@americansafetyinstitute.com
TRAFFIC SCHOOL & DEFENSIVE DRIVING
We have helped over 5 million students reduce or prevent points and receive discounts on insurance premiums. Learn defensive driving strategies to avoid a future traffic ticket.
DRIVER'S ED
Our Driver's Ed courses help students learn the rules of the road and teach accident-avoidance strategies. An entertaining online format keeps students engaged.
INSURANCE DISCOUNT COURSES
Our courses that meet all requirements for insurance discounts are state approved and will teach you how to avoid accidents and prepare for a wide range of driving conditions.
AMERICAN SAFETY INSTITUTE, INC.
Corporate Office
9009 Mahan Drive, Suite 501
Tallahassee, FL 32309
AMERICAN SAFETY INSTITUTE OF TEXAS
921 West Beltline Road, Suite 150
DeSoto, TX 75115
AMERICAN SAFETY INC. NEW YORK
125 State Street, Suite 2
Albany, NY 12207
AMERICAN SAFETY INC. NEW JERSEY
125 State Street, Suite 2
Albany, NY 12207
AMERICAN SAFETY INSTITUTE OF MICHIGAN
211 East Merrill St, Suite 301
Birmingham, MI 48009
Message Our Team

Do you have a question, or want to give us some feedback? Fill out the form below to get in touch with us!