Illinois Adult Driver Education Only $53.85
This online course is approved for adults ages 18-20 who need to obtain an Illinois driver's license and have not previously held a driver's license in any other state or completed a classroom driver education course.
REGISTER
Offered in partnership with IllinoisAdultDriversEd.com
Over 4 Million Graduated Students
When teens are first learning to drive, they are highly receptive to important messages about the dangers of unsafe driving and driving while intoxicated. That is why it is so important for parents to get involved at this initial stage to ensure proper and thorough education to help set ground rules and instill good driving habits, as their teen takes on the responsibility of operating a motor vehicle.
Get your Illinois Learner's Permit
Get your Illinois Drivers License
Replace the need to sit in a classroom, with an easy to follow virtual course.
Advanced Coaching beyond Driver's Education
Review on a phone, tablet, laptop, or desktop.
Illinois Online Driver Education and Online Driver Ed Courses
Hi and welcome to the online driver education site DriverEdToGo.com. It is our most popular drivers ed course for the state of Illinois. This course is totally 100% online and contains all anybody needs for earning their DMV learner's permit.
Same-Day Certifications
The Course is Read Aloud via Audio Narration
24/7 Technical/Customer Support
Lower Insurance Rate Qualifying
Multiple Settings for Taking the Course
Only Pay if You Decide to Stay! Guaranteed Satisfaction.
Procedures Involved in Illinois Licensing and Online Drivers Education
Let's begin with congratulations. You are beginning the process by applying for a learner's permit from the state of Illinois to be on your way to obtaining your license. In regard to teen drivers, the state of Illinois has put together a Graduated Driver's License Program. You will want to keep a few things in mind if you want things to go a smooth as they can.
Let's Start with the Illinois Learner's or Instructional Permit
As of your 15th birthday you will be eligible to apply to get a learner's permit in Illinois. These are sometimes referred to as Illinois supervised instructional permits. In order to apply you will need to meet these requirements:
You must be from 15 to 17 years of age.
You must study and provide answers from the Illinois Driver Handbook.
You must take all your personal information down to the local Illinois Driver Service Center.
You have to get enrolled in an approved Illinois Driver's Ed Program.
Upon arriving at the Illinois Driver Service Center you must:
Take Your Vision Test
Take and Pass the Written Exam
Pay a $20 Fee For Processing
If you get through to this point and pass, then more congratulations are in order. You now own an Illinois supervised learner's permit, valid for the next two years. You must carry it on your person any time you are driving and be accompanied by another driver who is licensed and age 21 or older. They must be riding in the passenger seat and not in the back. Once you've held the Illinois learner's permit for a period of at least nine months, you will be eligible to then apply to get an Illinois driver's license.
Your 1st Illinois Provisional or Driver's License
Before applying to get your 1st provisional driver's license in Illinois, you should know about and comply with the following:
Your Learner's Permit Must Remain In Good Standing For at Least Nine Months
Over The Span of The Two Most Recent School Semesters You Must Maintain Passing Grades
You Must Fully Complete All Aspects of The Driver Education Program for Illinois
You Must Obtain Written Certification From a Parent Stating You Finished The 50 Driving Practice Hours/With 10 of Those Hours Being at Night
You will then present all required information along with your Illinois learner's license to the Illinois Driver Service Center. Next there will be a 3-part license examination, which includes the always dreaded road test. If you pass this road examination, then you will be the proud owner of an Illinois Driver's License!
As soon as you turn age 17 and if your Illinois provisional license has not suffered any traffic violations, then you can go for a full Illinois Driver's License. Congratulations again!
Restrictions & Penalties for Illinois Driver's Licenses
You will have several restrictions to keep in mind concerning both the Illinois driver's license and/or learner's license, whichever you might hold.
With an Illinois learner's permit it is mandatory for you to always drive accompanied by a licensed driver who is no less than 21 years of age, and they must be riding in the FRONT seat of the vehicle. All of these additional requirements will also govern the use of your permit:
Your Illinois Provisional License Must Always Be Kept on Hand
All Passengers Must Have Their Seat Belts On
Alcohol and/or Intoxicating Substance Laws Must be Observed at All Times
These are the restrictions regarding your Provisional License:
It Too Must Always be Kept on Hand
All Riders Must Have Their Seat Belts On
Alcohol/Intoxicating Substance Laws Are to be Observed at All Times
No Driving Between the Hours of 10PM and 6AM Sun-Thurs, or 11PM and 6AM Fri-Sat, Unless You Are Accompanied by A Parent or Legal Guardian.
Anyone caught in violation of these rules will have their license suspended. Any driver under the age of 18 needs to also be aware that insufficient school attendance can result in the suspension of your driver's license in Illinois.
Financial Responsibility and Auto Insurance Laws for the State of Illinois
After receiving your driver's license in Illinois, you are ready to hit the road. Really? Not so fast. Any vehicle that is registered in the state of Illinois MUST be covered at a minimum with Liability Insurance. Minimum coverage goes as follows:
Personal Injury Coverage – $20,000
Coverage Per Person – $40,000
Coverage For Property Damages – $15,000
Should you ever be convicted of driving in Illinois without at least the mandatory minimum liability insurance, a fine of $500 can be imposed on your 1st offense. Any offenses thereafter will result in a 4-month suspension of your vehicle registration. Should you be involved in any accidents and are unable to show proof of liability insurance, your learner's permit of provisional license may be sspended.
Cell Phone, Text Messaging, & Drunk Driving Laws
As a new driver in the state of Illinois, it is vitally important that you learn the Illinois laws concerning cell phones, text messaging, and drunk driving.
Driving with a blood alcohol level of .08 will net you your first DUI in Illinois. When this happens, the following penalties will ensue:
Up to ONE FULL YEAR in Jail
Suspension of Your Illinois Driver's License For At LEAST ONE YEAR
A Fine of up to $2500
A Minimum of 100 Hours of Community Service if the BAC was more than 0.16
Mandatory Installation of a Breath Alcohol Ignition Interlock on Your Vehicle
Common sense dictates that any further convictions for DUI within the state of Illinois will result in even more jail time, more fines, more community service hours, and license suspension or even revocation.
Texting is currently prohibited while driving in the state of Illinois. The fines start at $75. Cell phones are also prohibited when driving through any Illinois school zones.
Illinois Online Drivers Ed
Anybody who applies for a provisional license from the state of Illinois must be sure to take only an 'approved' driver's ed course. The website of the Illinois State Board of Education contains loads of information about approved Illinois online drivers education courses and programs.
Available on Any Mobile Device
Our course is 100% online and you can take drivers ed at your own pace. You even have the option to stop the course and start again at a more convenient time.
Get extra credit for students
Transcripts will be issued by our partner Orion High School. Therefore, Orion High School will issue 2.5 credits towards your high school graduation.
Take exam prep & pass permit test
Once you have passed the course and received your Certificate of Completion, you must pass the DMV written exam in order to get your learner's permit.
Audio read along
Our read-along feature is an audio narration track that reads the course aloud as the student follows along with the text.
Why American Safety Institute?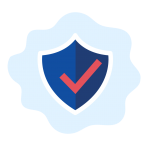 State Approved
ASI has been a leading provider in Driver Education and Traffic Safety Courses since 1992. Our courses have been studied, proven effective, and approved by the DMV.
Lowest Price Guaranteed
American Safety Institute is happy to offer you the best prices in the industry with no hidden fees. Just call or message us on our live chat, and we will match any competitor's price.
Live Customer Support
Speak to a real person today. Our agents are here to help make sure you complete your course successfully!