Virginia Homeschooled Drivers Education Only $55
This online drivers education course is fully approved in Virginia and satisfies the minimum permit and licensing requirements for HOME-SCHOOLED students only.
REGISTER
Offered in partnership with DriverEdToGo.com
Over 4 Million Graduated Students
Driver Ed Designed With You In Mind
When teens are first learning to drive, they are highly receptive to important messages about the dangers of unsafe driving and driving while intoxicated. That is why it is so important for parents to get involved at this initial stage to ensure proper and thorough education to help set ground rules and instill good driving habits, as their teen takes on the responsibility of operating a motor vehicle.
Get your Virginia Learner's Permit
Get your Virginia Drivers License
Replace the need to sit in a classroom, with an easy to follow virtual course.
Advanced Coaching beyond Driver's Education
Review on a phone, tablet, laptop, or desktop.
Virginia Online Driver Education and Online Driver Ed Courses
DriverEdToGo.com welcomes you to the driver education course that is the most popular in Virginia. The lessons are DMV-approved and make it easier for persons under the age of 19 to obtain a learner's permit.
Virginia DMV Approved
Only Pay If You're Satisfied
Audio Read-Along
Study Anytime, Anywhere
Round the Clock Support
Acquire Your License with Virginia Online Drivers Education
An online course is always available just like our Virginia online drivers education class. The course provides you with everything you need to help you obtain a learner's permit. You will be taken through each step of the course. After every chapter, a short quiz with multiple-choices is given. In the final exam, you will undertake a final trial to test your learning.
Applying For A Virginia Learner's Permit
When applying for a learner's permit, you must complete the Virginia DMV Driver's License Application form (form DL 1M) for a driver's license and pay the fees for both the permit and license. This application includes written consent of one parent or guardian. You will be required to pass a vision screening and the two-part knowledge exam. The two-part knowledge exam tests your knowledge of traffic signs, motor vehicle laws, and safe driving techniques. Exam questions are based on information contained within the Virginia DMV driver's handbook. Students who fail the test may be retested after 15 days.
You will also need furnish the following personal identification documentation:
Social Security Number
An original identification document that contains your complete name and date of birth, such as a birth certificate.
Proof of residency and address. Applicants under age 18 can have a parent or legal guardian certify their Virginia residency. In order to do this, the parent/guardian must appear in person with the applicant. The parent/guardian must provide a photo identification card and proof of his own Virginia residency, including a utility bill, property tax receipt, cancelled check, etc. A complete list of acceptable documents is included on form DMV 141.
The DMV will take a digitized photo, obtain organ donor information, and request a one-time payment for the learner's permit and driver's license (approximately $15).
Completing A Driver's Education Classroom Course
Homeschooled students have several options for completing the classroom and behind-the-wheel portions of driver education. A classroom driver education course may be taken at one of the following:
a public school,
a private school,
a Commercial Driver Training School,
or, if homeschooled, an approved correspondence course may be taught by the homeschooling parents. The student must currently be enrolled in a homeschool program acknowledged by the division superintendent.
NOTE: Students under age 18 in Planning District Eight (counties of Arlington, Fairfax, Loudoun and Prince William and the cities of Alexandria, Fairfax, Falls Church, Manassas and Manassas Park), along with a parent or guardian, must participate in an additional 90-minute driver education component as a part of the in-classroom portion of the driver education curriculum. Students and parents can now complete the program online at http://www.90minparentteen.org/.
Enrolling In A Driving School For In-Car Training
For information regarding the in-car or behind-the-wheel portion of driver education, refer to the Home-Schooled In-Car Driver Education Information Sheet (HS-3). This form contains information on:
Parent/guardian qualifications
Instructions
Student requirements
Issuance of the driver's license
To apply for authorization to teach the behind-the-wheel portion, the parent must complete the following steps:
Complete a Home-Schooled In-Car Driver Education Parental Authorization Application (HS-1);
Enclose the original proof of completion of the classroom portion of the Driver Education program;
Attach a copy of the "Notice of Intent to Provide Home Instruction" form that was submitted to the local division superintendent or his designee, OR attach a letter from the local division superintendent or his designee acknowledging that the child is homeschooled;
Mail the above information to:
Department of Motor Vehicles
Commercial Licensing Work Center
P.O. Box 27412
Richmond, VA 23269-0001
A separate HS-1 form, letter, and proof of completion must be submitted for each student.
The only course approved for behind-the-wheel instruction by the parents is Module 11 – Behind-the-Wheel and In-Car Observation.
Obtaining Your Driver's License
Prior to obtaining a driver's license, a Virginia resident under age 18 must complete a state-approved driver education program and hold a Virginia learner's permit for at least nine months. The minimum age to apply for a license is 16 years and three months of age.
The homeschool parent must sign a Public, Private, and Home School Certificate of Enrollment, http://www.pen.k12.va.us/VDOE/Instruction/PE/certificateofenrollment.pdf.
The student must complete the Virginia Driver's License Application, form DL 1M which includes written consent of one parent or guardian.
The student must then take the driver education certificate to any DMV customer service center and take the road skills test. You must provide a vehicle for the road skills test. You may take the road skills test no more than three times in any three-month period.
Virginia Restricted License Restrictions
A number of restrictions come with having a restricted license or learner's permit. When driving, you should always be accompanied by a legal guardian who is over the age of 21 years. As a rule, he should always be seated on the front passenger seat. In addition, you are not supposed to carry passengers under the age of 18 years unless they are your sibling.
Apart from that, you are also not permitted to drive between midnight and 4am in the first 12 months after you obtain the license. In addition, you are not supposed to carry passengers who are the ages of 18 or below. However, some exceptions exists such as during school activities, medical emergencies, job responsibilities and if you are emancipated. Additional information is available at Virginia DMW website teen page.
Minimum Auto Insurance Penalties and Coverage in Virginia
After obtaining your Virginia driver's license, you are now ready to hit the road. However, a few things should be taken into consideration. Make sure you have valid insurance coverage for your vehicle. In addition, your license may be suspended if you get involved in an accident without coverage.
Are You Ready to Get Started?
What makes DriverEdToGo.com special? Well, not only are we Virginia DMV approved, but we've also received endorsements from amazing organizations like DARE. With us, you're not just learning how to be the best driver you can be, you're having fun while you do it. It's convenient, tailor-fitted to your own schedule, and at a price that can't be beat. For an online drivers ed Virginia course, there really isn't a better option. You want to be out on the road, and we want to help get you there. Register with us today!
Just like it is with other state driving programs such as Virginia online drivers education, you need to contact the DMV office in Virginia for more information on approved online driver's education classes.
Why American Safety Institute?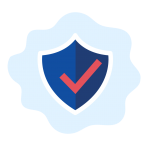 State Approved
ASI has been a leading provider in Driver Education and Traffic Safety Courses since 1992. Our courses have been studied, proven effective, and approved by the DMV.
Lowest Price Guaranteed
American Safety Institute is happy to offer you the best prices in the industry with no hidden fees. Just call or message us on our live chat, and we will match any competitor's price.
Live Customer Support
Speak to a real person today. Our agents are here to help make sure you complete your course successfully!